2021 was indeed an eventful year for the cryptocurrency industry. Many milestones were achieved within the last 12 months. We saw an influx of institutional investors adopting crypto assets, especially Bitcoin, as a hedge against inflation.
Non-fungible tokens (NFTs) became a thing for celebrities and retail investors, with billions of dollars traded in exchange for different digital collectibles.
While the landmark growth of the industry was championed by different players, including retail and institutional investors, as well as blockchain developers, certain individuals were more instrumental in fostering the widespread adoption of cryptocurrencies in 2021.
Top 10 Influential Crypto People in 2021
To wrap up the year, CryptoPotato has curated a list of the top 10 most influential people in the crypto space for their wonderful contributions to the growth of the industry.
It's important to note that this list doesn't intend to rank anyone by means of contribution or anything else.
Samuel Bankman-Fried (SBF)
Founder and CEO,  FTX exchange 
Sam Bankman-Fried has made fierce contributions to the crypto-verse. He is one of the pioneers of the loving marriage between crypto and sports in the United States.
His exchange, FTX, inked a long-term partnership with American professional basketball team Miami Heat, which saw the club rename its stadium to FTX Arena, and different crypto-related commercials displayed on the pitch screens during games.
FTX also became the official cryptocurrency exchange of Major League Baseball (MLB), giving crypto another major push towards mainstream awareness.
According to a Forbes ranking, Bankman-Fried became the world's richest 29-year-old billionaire, with a net worth of $22.5 billion. His achievement as the richest young billionaire in the world came after FTX raised $450 million, putting the company's valuation at an estimated $25 billion.
Michael Saylor
CEO of MicroStrategy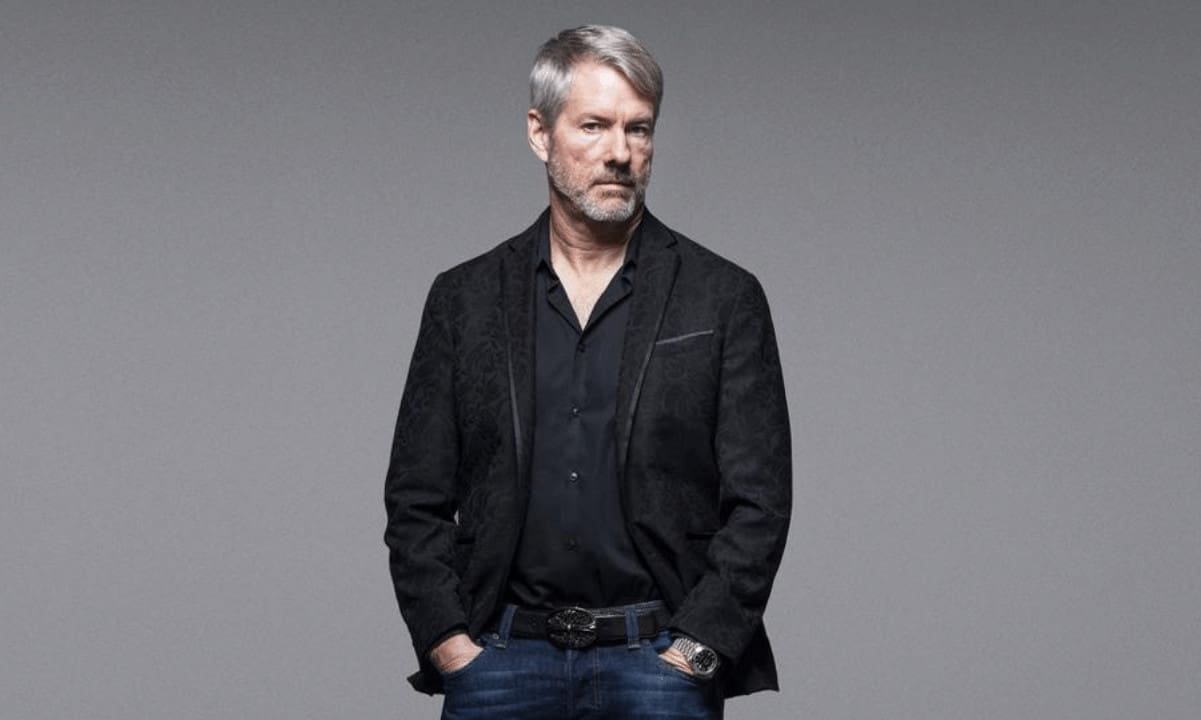 Michael Saylor was one of the key players in the crypto industry in 2021. After he led his company, MicroStrategy, into buying bitcoin for the first time in August 2020, the billionaire became one of the pioneers of institutional adoption of the crypto asset.
Saylor promoted Bitcoin throughout the year on his personal Twitter account and even displayed his fate in the asset by revealing that he personally owns 17,732 BTC worth over $832 million at the time of writing.
Aside from Saylor's personal stash, MicroStrategy has never missed an opportunity to buy Bitcoin dips since its first purchase. Currently, the prominent business analytics platform holds 124,392 BTC worth $5.8 billion, making it the number one public company with the biggest Bitcoin portfolio.
Bored Ape Yacht Club (BAYC) Pseudonymous Developers
Bored Ape Yacht Club NFTs. Source: Twitter
Aside from the massive interest in fungible assets such as Bitcoin, Ethereum, Dogecoin, and Shiba Inu, the industry also experienced a massive surge in non-fungible tokens' popularity in 2021.
While critics were still thinking NFTs were a joke, BAYC's pseudonymous developers showed the world that the asset class is worth more than a fortune. There are 10,000 BAYC NFT collections, and the cheapest amount that a trader can obtain for one of the collectibles is 52 ETH ($194,000).
To date, Bored Ape #2087 remains the most expensive BAYC that has ever been sold, which went for a whopping 769 ETH ($2.9 million), and according to NFTs Street, the item has been sold twice in the last five months.
Trung Nguyen
CEO of Sky Mavis and Developer of Axie Infinity   
2021 was indeed a great year for play-to-earn (P2E) gaming, thanks to the massive success recorded by the popular blockchain gaming project Axie Infinity.
Despite not being a fan of blockchain in 2017, Trung Nguyen went on to develop one of the most disruptive P2E games that gained traction in 2021. The popularity around it saw the value of its native token AXS move from $0.4 to $95.7 within the last twelve months.
Nguyen's Sky Mavis has also attracted investments from notable investors this year, including the $150 million Series B funding round led by American venture capital firm Andreessen Horowitz (a16z).
Anatoly Yakovenko
Founder of Solana 
Solana is no doubt one of the most successful blockchain projects in 2021, and it all happened because of the commitment of the team led by Anatoly Yakovenko.
Solana became the home for decentralized application (dApp) developers following the massive network congestion that troubled Ethereum. The widespread adoption of Solana contributed to an increase in its native token SOL, and an investment of $1000 in the token in January 2021 was worth $138,000 in September 2021.
According to DeFi Llama, the total value locked (TVL) on Solana is currently at $11.41 billion. But Yakovenko believes this is only the beginning. In a recent exclusive interview with CryptoPotato, the Solana founder noted that the network will experience tremendous growth in all ramifications, including scalability, over the next five years.
Senator Cynthia Lummis
Member of the U.S. Senate 
Even politicians were bullish on crypto in 2021. Throughout 2021, Senator Cynthia Lummis, who is currently representing Wyoming in the United States House of Senate, did not cease to advocate for Bitcoin's mainstream adoption at every slightest opportunity she gets.
The Republican Senator for Wyoming was a long-term Bitcoin proponent even before her election into the Senate in November 2021. Per a report in October, Lummis increased her bitcoin portfolio by between $50,000 and $100,000. The Senator has always aired her support for the crypto asset while preparing to counter negative remarks made by politicians within the country.
Last month, Lummis responded to comments made by former Secretary of State Hillary Clinton, calling on U.S. financial authorities to embrace the technology instead of fighting against it.
Bobby Ong
Co-Founder and COO of Coingecko 
Bobby Ong was one of the most influential people in the crypto space in 2021. Ong co-founded the popular cryptocurrency data aggregator platform, Coingecko in 2014, and the site has experienced major success since then.
From starting as a two-man operation consisting of Ong and co-founder TM Lee, Coingecko grew to a team of 16 full-time employees in 2020, and the number increased by 54% in 2021.
Coingecko is currently one of the most reliable cryptocurrency aggregator platforms for traders, tracking more than 12,000 assets and over 530 exchanges.
Speaking to CryptoPotato in an exclusive interview, Ong noted that the company's goal is to drive mainstream adoption of cryptocurrencies.
"10 years from now, we foresee cryptocurrencies gaining mainstream adoption and blockchain being used by many applications in the background without users even realizing it," he said.
Changpeng Zhao (CZ)
Founder and CEO of Binance
Changpeng Zhao (CZ) needs no introduction, and his role in the cryptocurrency industry cannot be overemphasized. He has been instrumental in different aspects of the market, from providing funding for new startups to offering users a reliable platform for trading more than 700 crypto pairs.
Chase Guo, Binance Investment Director, noted in an interview this December that the exchange's VC unit Binance Labs has incubated over 100 cryptocurrency projects in more than 25 countries since 2018.
Despite regulators from various parts of the world coming hard at the exchange over operating an unregistered crypto asset trading platform, CZ has tried to keep Binance away from getting sanctioned.
Binance scored major points earlier this month when it acquired an 18% stake in private securities exchange HGX while also receiving regulatory approval from authorities in Canada and Bahrain.
Francis Suarez
Mayor of Miami 
Francis Suarez, the Mayor of Miami, has been one of the major players promoting the widespread adoption of Bitcoin. Suarez turned Miami into a crypto-friendly city and established several initiatives in a bid to get more people to adopt the world's largest cryptocurrency.
After converting a percentage of Miami's treasury reserves to Bitcoin in February, Suarez became the first U.S. politician to get paid in BTC. The Bitcoin-loving mayor also disclosed in an interview last month that some Miami residents will be given free bitcoins, further granting US citizens more exposure to the asset class.
Nayib Bukele
President of El Salvador 
Nayib Bukele inked his name indelibly into the pages of world history when he made El Salvador the first country to adopt Bitcoin as a legal tender.
But President Bukele's bullish move did not end there. The country has been on a bitcoin buying spree, increasing its BTC reserve at the slightest opportunity.
Aside from building 20 Bitcoin schools and a mining facility in El Salvador, the President has promised that the country will also build a city that will be powered by the world's largest cryptocurrency.